Main content starts here, tab to start navigating
PREMIUM DRY-AGED BEEF NOW AVAILABLE FOR WHOLESALE AND RETAIL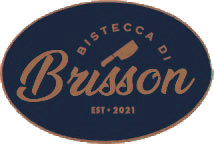 Since her arrival to Sin City more than two decades ago, Chef Nicole Brisson has made her mark on identifying the meaning of a great steak on the Las Vegas Strip. Soon, chefs and consumers alike can purchase and prepare her very own proprietary dry-aged prime beef in top restaurants and at home with the launch of Bistecca di Brisson.
The idea for Bistecca di Brisson started as a passion project that stemmed from Chef's time spent leading the culinary operations for B&B Hospitality Group's Las Vegas restaurants, sparking a significant and loyal following of steak aficionados who flocked from all over the world to taste her dry-aged products at Carnevino Italian Steakhouse at The Venetian Resort in Las Vegas. B&B supported her desire to create an offsite aging facility that was in operation for years throughout her tenure with the company.
In the midst of the pandemic, the need to come together and support all different areas of the food production and service industries was an effort that Chef felt very strongly about, and when the opportunity for a partnership with Creekstone Farms came about from conversations with local distributor, Outwest Meat Company, Bistecca di Brisson was born. Chef Nicole has since developed and built a new, custom dry-aging facility located in Downtown Las Vegas, and has been using her extensive training in Italy from some of the most respected names in butchering to carefully curate a product unlike any other on the market. All of the Black Angus beef from Bistecca di Brisson is aged no less than 90 days prior to availability for purchase, and is sourced exclusively from Creekstone Farms, the USDA-certified leader in quality, humane handling and their commitment to state-of-the-art processing and food safety protocols.
Hailed as not only a very practical science that has been around since the 17th century, the process is also a true art form that is employed to improve taste and tenderness to a chef or home cook's personal preference. Dry aging works by exposing the naked beef to a carefully controlled environment within a set amount of time spent in a dark room with precisely controlled temperature and humidity levels.
At Bistecca do Brisson, from the moment the product arrives via temperature-controlled truck, it's immediately placed in the dry-aging room for its journey to achieve optimal quality. Never cryovaced like all wet-aged beef, the results deliver an unparalleled taste and is unique to even the highest revenue-generating steakhouses on the Las Vegas Strip. In addition to the superior handling practices in place, each Tomahawk Ribeye, Bone-In New York, Bistecca di Fiorentina/Porterhouse, and T-Bone is carefully hand-cut by one sole 16-year veteran butcher on the facility's "VIP table," ensuring ultimate consistency and responsibility for every single steak that is produced.
Guests can currently enjoy Bistecca di Brisson on Chef Nicole's menu at Brezza, located in the newest luxury gaming property to open in a decade on the Las Vegas Strip, Resorts World, and plans to launch nationwide wholesale and retail sales in the fall of 2021.
Contact Info@BrezzaItalian.com for more information.